Chalco Aluminum extrude 2A12 aluminum alloy round bar rod in different diameter, however to serve client fast we stock 2A12 aluminum alloy round bar rod for sale as well, such stocked 2A12 aluminum alloy round bar rod could be ready for delivery within 1-2 days, our large, on-hand inventory helps us to ensure your projects can be completed quickly and efficiently.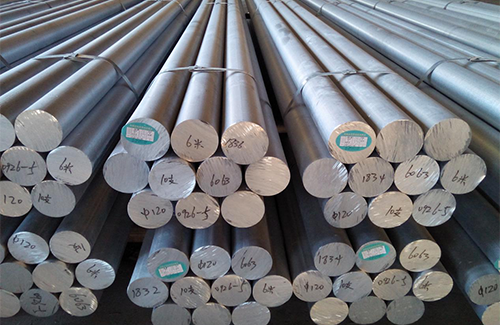 2A12 aluminum alloy round bar rod is a kind of high strength hard aluminium, which can be strengthened by heat treatment. It has moderate plasticity in annealing, hardening and hot state. It has good spot welding performance. There is a tendency to form intergranular cracks in gas welding and argon arc welding. After quenching and cold hardening, the cutting performance of the alloy is good, but it is not good in annealing state. The corrosion resistance is not high. Anodic oxidation treatment and painting method or aluminium coating on the surface are often used to improve the corrosion resistance.
2A12 aluminum alloy round bar rod can be used in situations requiring high strength and hardness (including high temperature). Heavy forgings, thick plates and extrusion materials are used for aircraft structural parts, first stage fuel tank and spacecraft parts of multi-stage rocket, wheel, truck frame and suspension system parts.
Alloy/Temper

Length(mm)

Dimension Ø(mm)

2A12 T4 Aluminum alloy round bar rod

Above 2500mm

10

12

15

16

18

20

25

30

35

40

45

50

55

60

65

70

75

80

85

90

95

100

110

120

130

140

150

160

170

180

190

200

210

220

230

240

250

260

270

280

290

300
Standard: ASTM B209, BS EN 573-3 , BS EN 485-2, GB/T3190, GB/T 33950

Available size: Full size bar, sawed to length

Processing Services:
Sawing-to-length

Fabrication